So in case any of you are local Ontario'ins I work at an LCBO Warehouse.
I pick up thousands of cases of alcohol a day and put them on to a conveyor belt, over, and over..and over..
So I'm pretty tired when I get home, which is where my Subway and Monster Energy Drink come in.
This has been my dinner for the past few weeks: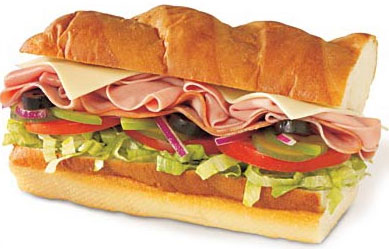 I've been living off this. Anyways, have a good evening everyone, feel free to leave a comment and never be too shy to follow me, I like it. I like it so much.. :)